OptinMonster Sendy Integration Addon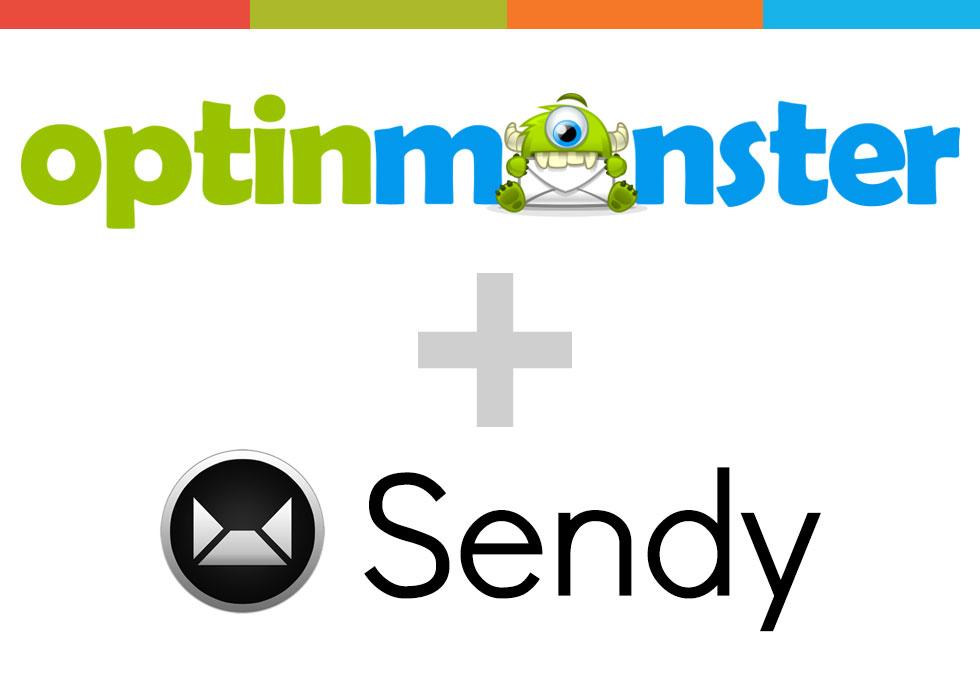 IMPORTANT! Update 04/25/2015: OptinMonster has now changed their product offering to SaaS (hosted), instead of a WordPress plugin as in the past. All our OptinMonster addons are compatible only with the WordPress version of the OptinMonster (http://old.optinmonster.com), and not with the SaaS version.
OptinMonster Sendy Integration Addon is a WordPress plugin that allows you to seamlessy integrate the Sendy newsletter system with OptinMonster.
What is OptinMonster?
Imagine having the power to turn your website visitors into subscribers and customers. OptinMonster enables you to create professionally designed optin forms without writing a single line of code in 60 seconds flat. OptinMonster is a great solution for internet marketers, bloggers, developers, eCommerce websites, and all other small businesses. Basically if you want to grow your email subscribers and improve your lead generation efforts, then you need OptinMonster.
What is Sendy?
Sendy is a self hosted email newsletter application that lets you send trackable emails via Amazon Simple Email Service (SES). This makes it possible for you to send authenticated bulk emails at an insanely low price without sacrificing deliverability.
Features
Seamless integration between OptinMonster and Sendy.
Easy installation with virtually no setup.
Super easy to use.
Support multiple Sendy installations. Each optin can connect to different Sendy system if needed.
Support OptinMonster v2+
Support Sendy 1.9+ (should work with earlier versions, but haven't been tested)
Requirements
WordPress installation capable of running the OptinMonster plugin.
OptinMonster version 2+
Sendy version 1.9+ (note: should run with earlier versions without problems, but we haven't tested it)
Getting Started
Installation
There are two options to install a WordPress plugin. Choose one of the options below.
OPTION 1: Install via FTP
Unzip the package av-optinmonster-sendy.zip on you computer.
Upload the extracted folder the /wp-content/plugins/ directory.
OPTION 2: Install via the Plugin Menu
Go to Plugins > Add New menu, then click the Upload Plugin button at
the top.
Upload the av-optinmonster-sendy.zip file.
Installing Plugin Updates
If you've made custom changes to the plugin, you'll need to merge those changes into the new updates. Otherwise it will be overwritten.
Go the Plugins > Installed Plugins section of the WordPress admin. Then Deactivate and Delete the current plugin.
Follow the instruction for new installation above.
Activate The Plugin
Go to Admin > Plugins > Installed Plugins
Click the Activate link on the OptinMonster - Sendy Integration Addon
plugin.

Go to OptinMonster > Addons tab, and click on the Refresh Addons button.

You should find the Sendy Integration addon is activated.

Connect To Sendy
Connecting OptinMonster to your Sendy email list is very easy. Follow the following step by step guide on how to connect OptinMonster with Sendy.
Step 1: Optin Customizer
In the Optin customizer, scroll down to 'integration' section.
Step 2: Select Provider
From 'Select your provider…' drop down menu, choose Sendy. OptinMonster will then load fields required to connect OptinMonster to Sendy.
Step 3: Get your Sendy api key
Go to your Sendy installation and go into your account Settings. There you can find your api key.
Step 4: Fill in the required information
Enter the required information into the corresponding fields. You will need to enter the URL of your Sendy installation, the api key (from Step 3), a label to describe your account/list, and the hash-id of the Sendy list you want to connect. Then click the "Connect to Sendy" button.
Step 5: You should now see your Sendy list
Congratulations, you have now integrated OptinMonster with Sendy. For further help in creating your OptinMonster optins, follow the "Creating Your First Optin" documentation.

Change Log
Version 1.0.1
Fix minor compatibility issue with latest OptinMonster (v2.1.6.3)
Version 1.0.0
You May Also Like
Bloom Sendy Integration Addon

PREMIUM

Mailchimp Email Marketing Service

FREEMIUM
Reviews
You must log in to submit a review.
OptinMonster Sendy Integration Addon
Specs

| | |
| --- | --- |
| Release date: | 2015-04-02 |
| Last updated: | 2015-04-02 |
| Current version: | 1.0.1 |
| Product type: | Wordpress plugin |
| File format: | .zip |
| File size: | 469127 |
| Requirements: | WordPress 3.4+, OptinMonster 2+, Sendy |
Resource Tags
Recommended